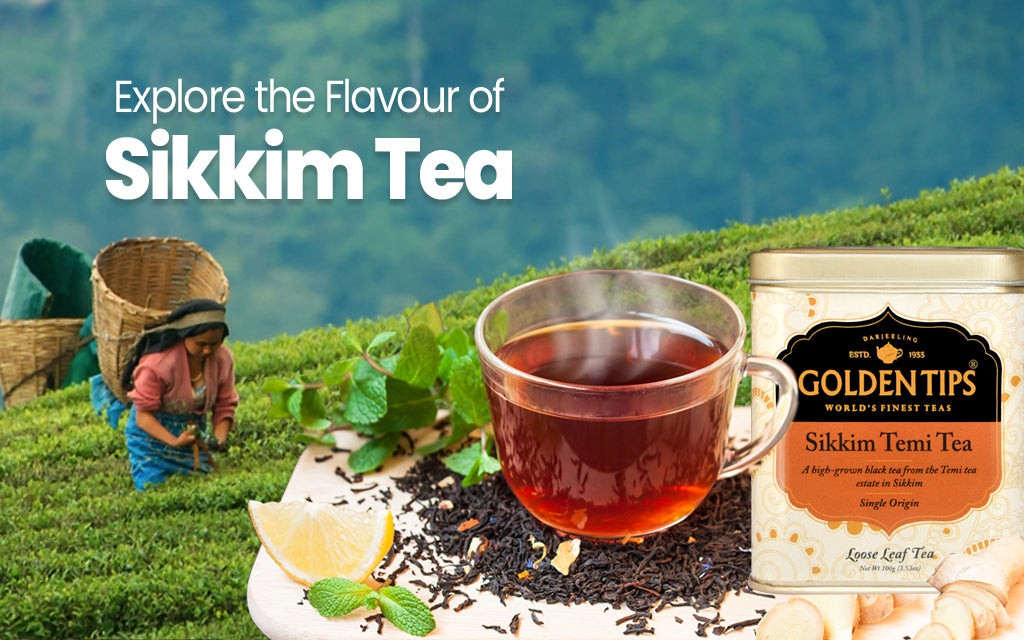 All You Need to Know About Sikkim Temi Tea
The tea estates in Sikkim nestle amongst the stunning and gorgeous Himalayas in North East India. The state of Sikkim lies between Nepal and Bhutan, just a few miles shy of Tibet in the north and the state of West Bengal in the South.
The term 'Sikkim' roughly translates into 'new house' from the Limbu language. Sikkim has surged in popularity because of its climate that goes from high alpine to subtropical, offering unpanelled diversity of plants. The economy here depends on tea – which incidentally only grows in one highly exclusive, coveted garden: the Temi Tea Estate.
What You Should Know About the Temi Tea Garden
It was established in the mid-1960s by the government to provide jobs to skilled workers over a 500-acre land comprising of steep hillsides.
The project soon paid for itself when it began producing tea that commands tremendous respect among tea connoisseurs around the world. To put things in perspective, it is rarer than Darjeeling tea and arguably, more premium.
The tea has golden hues with a light floral finish that creates a sweet taste that lingers on for a few seconds. It has a naturally sweet taste to it that becomes more well-rounded as the seasons change. The tea is grown at a time when mist falls in the mountains and rain pours down along with plenty of sunlight. Sikkim Temi Tea owes its taste to the beautiful slopes of Temi, which produce the most exclusive first flush in the world.
Sikkim Tea is available in 4 different flushes:
The first flush Sikkim has a sweet taste.
The second flush of Sikkim has strong, toasty flavours that are mellow and smooth.
The third flush has a mellow taste and is full-bodied.
The fourth (and final) flush, known as Autumn Flush, has a well-rounded taste with a slight hint of warm spices.
Sikkim also specializes in one of the most delicate white tea varieties because it is so minimally processed. It is manufactured from leaves just as they're about to unfurl. It gives Sikkim white tea a strong flower flavour.
Finally, Sikkim manufactures Oolong tea, with a flavour profile that ranges from full bodies to light, grassy to floral, and toasty to sweet. The final taste profile depends on the manufacturer's end goal in mind.
To truly appreciate the cup of Sikkim tea at home, you'll have to steep it for a few minutes and use a strainer to pour the perfect cup of tea.
Who Should Try Sikkim Tea?
Anyone who wants to try something more different than your average cup of tea
Fans of Darjeeling tea
Tea Connoisseurs
Sikkim tea, when prepared authentically, is arguably the most powerful drink you could ever consume in your life. The taste and aroma of the tea are enough for an individual to get addicted to it (blame the taste buds!). The authentic Temi Sikkim Tea is highly exclusive and available in Golden Tips tea shops.
Taste one of the rarest cups of tea in the world today – Buy Temi Sikkim Tea here.