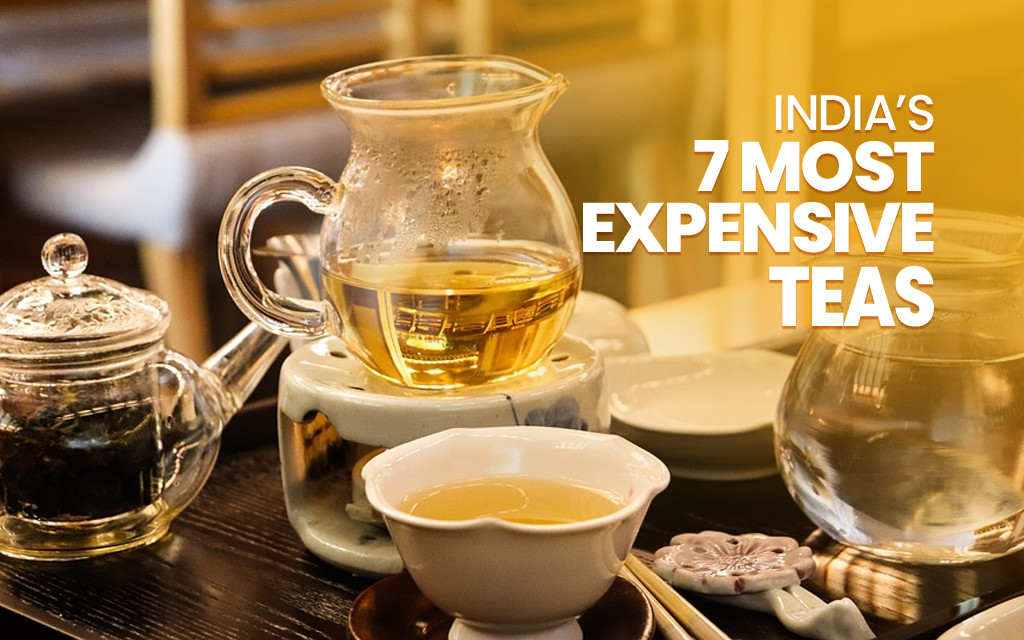 India's 7 Most Expensive Teas - Would you Buy one?
For a tea connoisseur, no price should be too high for the beverage. Still, sometimes tea can fetch astronomical prices
So, what makes tea so expensive? There are multiple reasons. High-range speciality teas enter the market on rare occasions. In some cases, a speciality tea has a slow and lengthy process, which means that the yield is limited to a fixed quantity of grams. They are produced at a low volume, often not more than 15kg. Since these teas are produced in lower quantities, their prices climb up as demand soars. Sometimes, teas, such as the Darjeeling Tea are sold in private auctions to large tea houses in Europe, America, and Japan.
Besides, the leaves of these teas are often plucked on rare and special days. For instance, some rare teas are only harvested during the full moon. Other factors that drive the price include the taste and health benefits associated with a tea variety. So, what are the most expensive teas in India?
Let's find out.
Pocket-Friendly Exquisite Tasting Premium Teas:
Filling your cup with the world's most expensive tea and tasting it is bliss, and one must do but if it is the cost that keeps you away, then check out our list of some of the finest teas that are exquisite in taste with much lesser price tags.
Final Thoughts
Despite these high prices, true tea aficionados will do everything in their power to buy and taste their favourite speciality tea. If you are one of those, then go ahead and order your favourite tea.
Golden Tips is one of the oldest tea brands in India. Our gourmet teas have gained popularity across the world. We will make sure that you get to drink the most delectable cup of tea in your life.