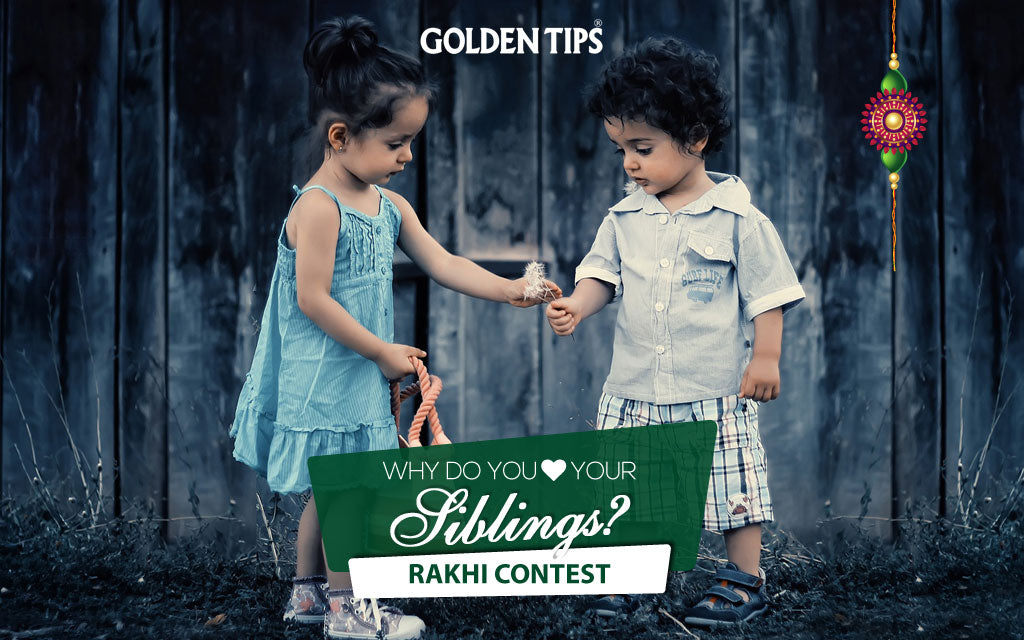 Why Do You Love Your Siblings? We'd Love To Hear From You!
Siblinghood is one of the best part of our lives and it helped us be who we are today. Let this be a winning chance to express our love and to say THANK YOU to our siblings. Join us and share your wonderful story!
Share your story and walk us through your childhood memories. Just post your story in the comments section below and tag us at @GoldenTipsTea on Facebok and @Goldentisteaindia on Instagram.
5 winners will be chosen based on the story quality, likes, shares and post engagements. The lucky winners will take home Tea Hampers from yours, truly. An official announcement of winners will be posted here on August 22, 2019 and the last day of submission will be on August 15, 2019.
REMINDER: NO PURCHASE IS NECESSARY TO ENTER OR WIN. A PURCHASE DOES NOT INCREASE THE CHANCES OF WINNING.
Multiple entries allowed, free for all to participate, our decision once announced will be final, in respect to winners.
PLEASE VISIT OUR SOCIAL MEDIA PAGES TO STAY UPDATED! SHARE YOUR STORIES NOW!
FACEBOOK:
@goldentipstea
INSTAGRAM:
@goldentipsindia