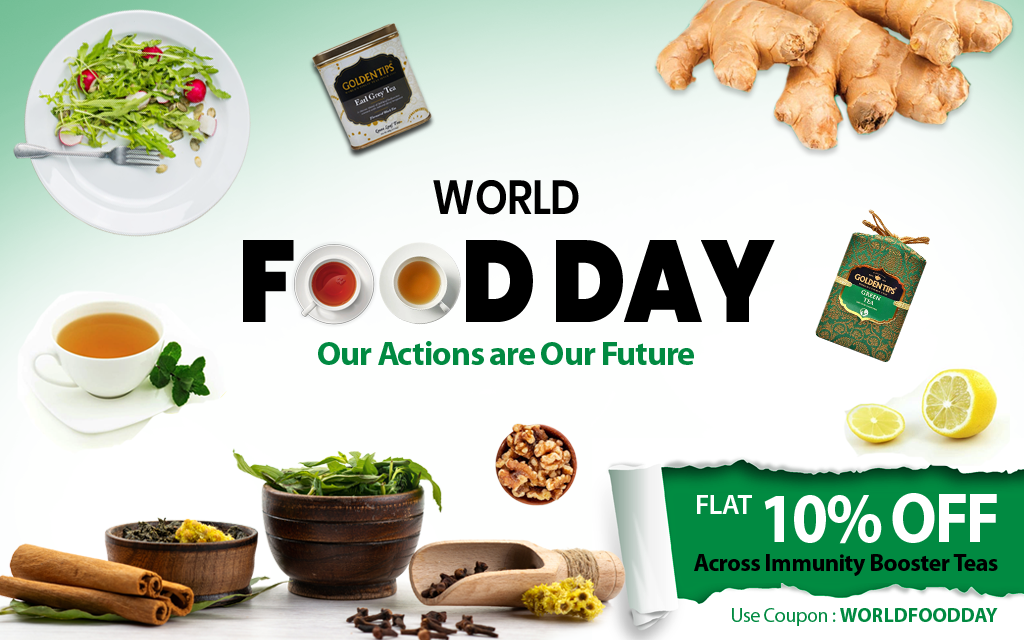 World Food Day- A healthy diet contributes to a healthy life.
This year World Food Day is calling for action for better production, better nutrition, a better environment and a better life for all. The way we produce, consume and, sadly, waste food is exacting a heavy toll on our planet, putting unnecessary pressure on natural resources, the environment and climate. Food production too often degrades or destroys natural habitats and contributes to species extinction. Such inefficiency, is costing us trillions of dollars, but most importantly, today's agri-food systems are exposing profound inequalities and injustices in our global society. Three billion people cannot afford healthy diets, while overweight and obesity continue to increase worldwide.
Golden Tips Tea supported World Food Day and brought together tea beverages that not only suits every pocket but at the same time helps boost immunity when they are consumed regularly.