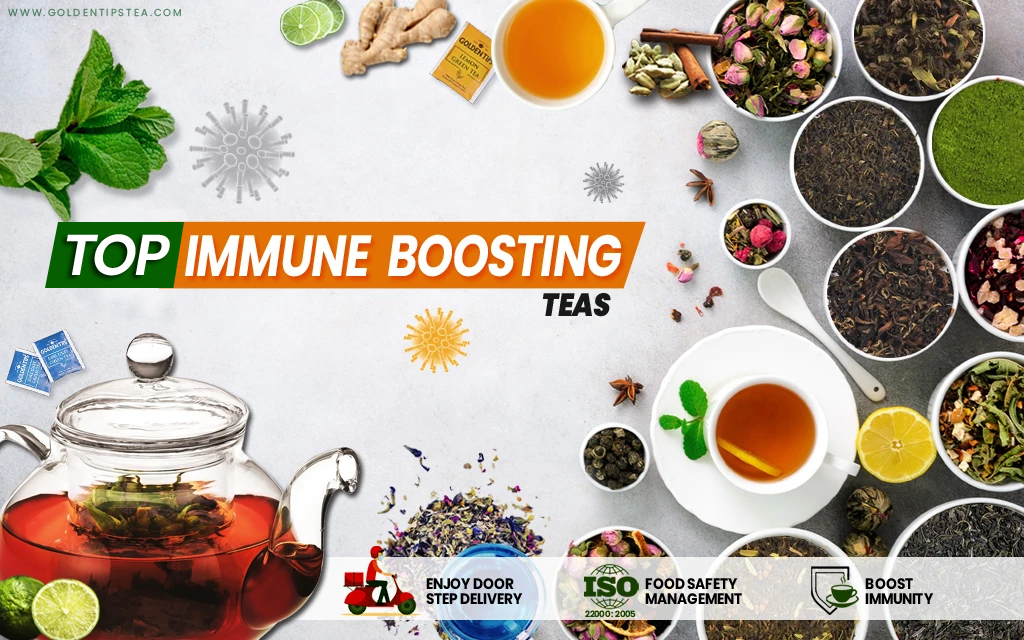 Biggest Collection of High Immunity Teas
Coronavirus or COVID-19 is hogging the news headlines and our lives for a while now. It has changed the world, so much so that we have started calling it a new normal. To remind our readers that this is just one of the many air-borne viruses, our body battles with daily. The world now turned to nature to provide us with superfoods that help us build strong immunity, and by far teas are the most natural choice to consider.
Golden Tips tea experts have created the biggest collection of high immunity teas for you to choose and support healthy living. The immunity booster tea collection is created after closely examining 300+ tea varieties listed on our tea store. Start sipping these immunity-boosting teas for a more robust immune system today.