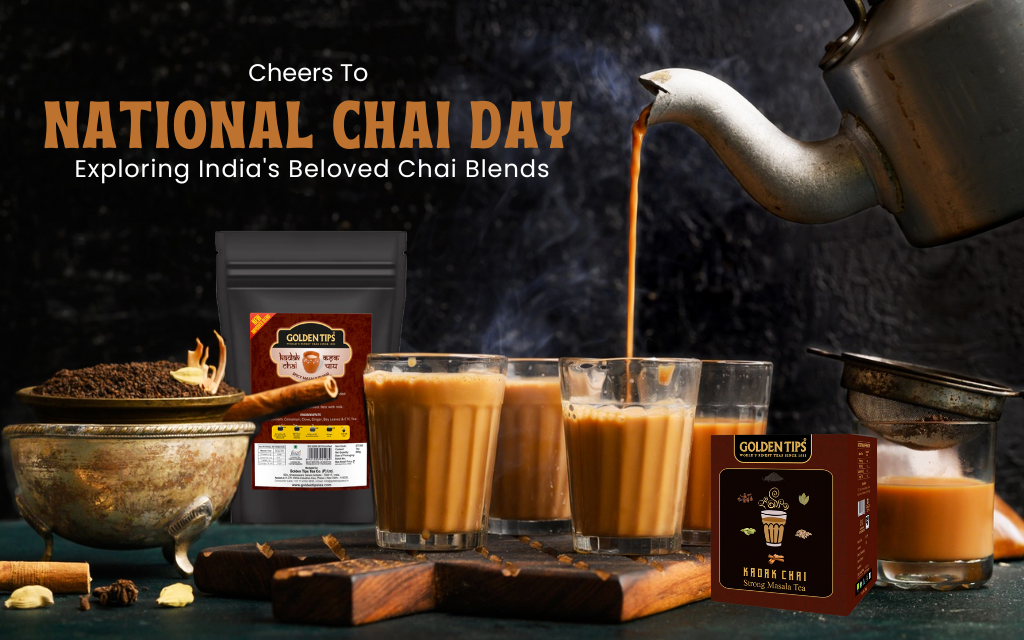 Cheers to National Chai Day: Exploring India's Beloved Chai Blends
Hey there, tea enthusiasts! Did you know that there's a day dedicated to celebrating the magic of chai? That's right, it's National Chai Day in India, and we're raising our teacups to honor this delightful elixir.
Now, let's talk chai blends. First up, the bold and robust Assam Kadak Chai, a favorite for those who like their tea strong and full of flavor. Imagine a steaming cup of this as your morning wake-up call.
For those who crave a spicy kick, we've got the Spicy Masala Tea Blend. This one's a flavor-packed journey with an aromatic blend of spices that dance on your taste buds.
And of course, what's chai without the classic Masala Chai India's Authentic Spiced Tea? It's the heart and soul of Indian tea culture, a warm and comforting hug in a cup.
For a twist, try our Ginger Mastea. It's like a burst of zesty energy in every sip. Perfect if you're looking for something invigorating.
Now, let's get a bit exotic with the Saffron Cardamom Exotic Chai. This blend combines the richness of saffron with the comforting aroma of cardamom. It's luxury in a teacup.
But wait, there's more. If you're into strong and brisk teas, our Premium CTC Tea is a must-try. It's got that bold character that'll keep you coming back for more.
For a touch of sophistication, consider the Earl Grey Spice Black Tea. It's a classic with a twist, thanks to the delightful mix of bergamot and spices.
And last but not least, we have the Ginger Chai CTC Black Tea. Ginger lovers, this one's tailor-made for you, with the zingy goodness of ginger in every sip.
So, on this National Chai Day, why not explore these unique chai blends? They're not just teas; they're experiences. Pour yourself a cup, savor the flavors, and celebrate the joy of chai. Cheers!