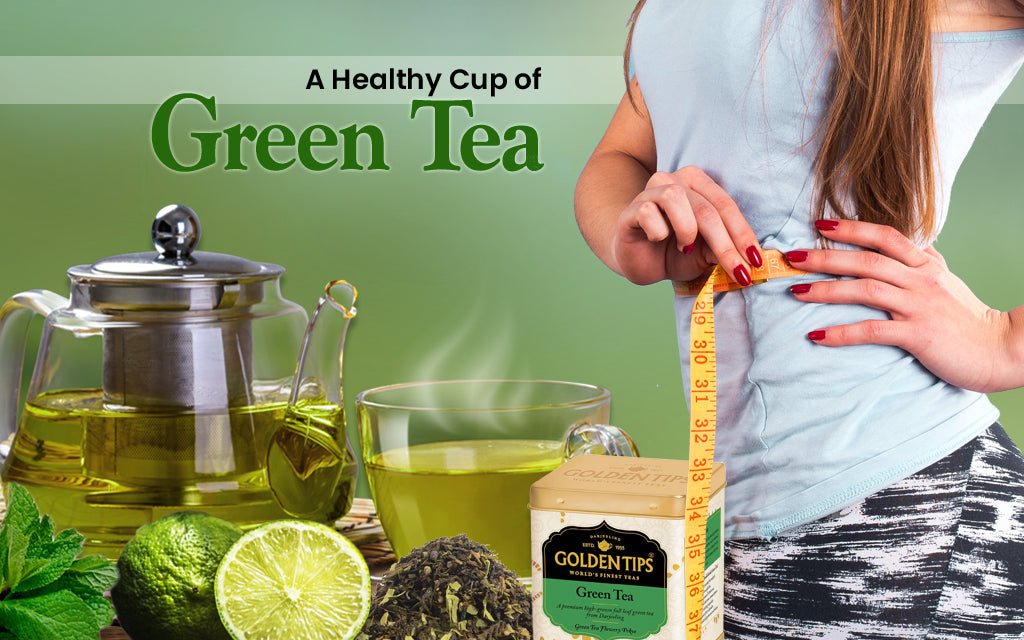 Does Green Tea Work for Weight Loss?
With a healthy nutritional profile and high reservoirs of polyphenols and antioxidants, green tea is one of the healthiest beverages in the world. It helps you start your day with renewed vigour and may even help you lose weight, according to studies. Green tea does this by targeting the body's metabolism rate and making it more efficient.
It contains a strong dose of polyphenols and catechins which rapidly increase the body's metabolic rate. Catechins effectively break down excess fat and fight free radicals, protecting the body from cellular damage.
A research paper published in 2010 found that green tea, which contains catechins, has a noticeably positive impact on weight management and weight loss. It is worth noting that green tea on its own will have a limited effect. It should be combined with other weight loss methods such as exercise and a healthy diet to maximize the metabolic benefits.
How Often Should We Drink Green Tea?
Most of the trials performed on subjects rely on unusually large doses of green tea that may not be readily found in a single average cup. Experts recommend drinking between 3 to 4 cups of hot green tea throughout the day to supplement weight loss. Of course, the exact number of cups depends on person to person and will be based on the foods they eat and their body's natural metabolism.
Tea connoisseurs will find many varieties of green teas to choose from, but for weight management, there aren't many differences between them. For the most part, regular green tea with minimally processed leaves is likely to contain the richest polyphenols content, enough to help with weight loss.
According to the USDA National Nutrient Database, an average cup of green tea contains only 2 calories, making it virtually calorie-free. This means you can drink as many cups as you want so long as you don't go overboard.
Adding Sugar to Green Tea
One teaspoon of sugar contains about 16 calories. This number seems quite tiny at first glance – but they add up fast if you use more than one teaspoon and drink green tea several times a day. If you drink more than three cups of green tea a day, then preparing each cup with 2 tbsp of sugar could increase your caloric intake by as much as 100 calories.
This means that consuming too many cups of green tea with sugar may put you over the prescribed calorie limit.
The bottom line is that if you want to benefit from drinking green tea, it makes sense to limit your use of sugar. High-quality green tea leaves taste good on their own without the need for flavor enhancers that could potentially counter the benefits of green tea.
Want to explore the delicious taste of green tea but don't know where to start? At Golden Tips Tea, you can find high-quality and rare green tea leaves sourced from the best tea estates in India and around the world. Check out our collection of green tea leaves here.
Want to know which are the top 5 Most Delicious Green Teas?