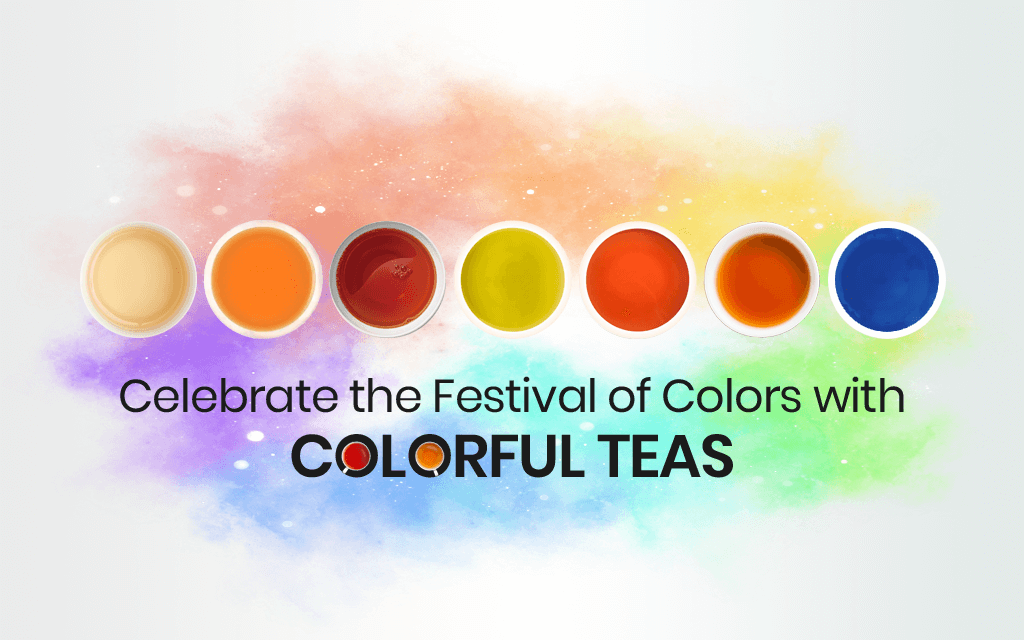 Holi With 50 and More Shades of Teas!
The festival of colour is fast approaching once again. So put on your whitest outfit, grab a handful of gulaal, and let loose this Holi. Celebrate the two-day festival of colour with food and drinks that reflect the vibrant spirit of the season, and get your rang on!
Whether you're gorging on malpuas and gujiya, or gulping some chilled thandai or bhang, there's no shortage of tantalizing treats to keep you sustained during this seemingly endless celebration you're part of.
So why not pair these mouthwatering munchies with some colorful teas to complement the hues of the season? There no shortage of teas to help you spread the fun on this Holi-est of days.
Make this year's Holi a memorable one with these tea-licious ideas:
Renew your festival spirit with an energizing cup of Darjeeling black before ambushing your friends with a fistful of gulaal through the colour-drenched streets.
Relax indoors and bond with your loved ones over a pot of aromatic Darjeeling Green from the safety of your couch.
Introduce some pink to your day with a cup of Kashmiri tea loaded with pistachios.
Or get away from the crowds and zen out with some slow steeped Jasmine tea.
Quench your thirst with some freshly-brewed Ice Tea before hitting the sun-soaked streets again, or add a dash of rum and enjoy it Long Island style in the garden with your friends. Or better introduce a spoonful of bhang to that cup in a holi spirit!
Sober up with a hydrating cup of Darjeeling White at the end of a long day of celebration.
Enjoy the sunset with your significant other and a creamy cup of Assam tea.
Revive your mojo with some Orange pekoe tea.
Or wind down the evening with some warm Ginger and Honey tea.
Balance the overt sweetness of that glass of thandai with a cup of organic Mint tea
Devise some dazzling looking drinks by adding a few drops of food colouring to white and green teas and pass them around to spread that Holi cheer.
Get your family and friends together for a tea party and give them a chance to show off their favourite homemade Holi treats, and serve them with an array of colourful chutneys. You can order some Holi themed cakes and mithai to sweeten up your day too.
No matter how you choose to celebrate Holi, it is an opportunity to spending time with your loved ones and friends to create precious memories you can fondly look back on in the future or Instagram the day later.
The spirit of the festival is about togetherness and ushering in the season of spring, along with all the colors it brings with it. Be sure to stay safe during this year's Holi celebration so you can look forward to the year ahead with a nice hot cup of tea.