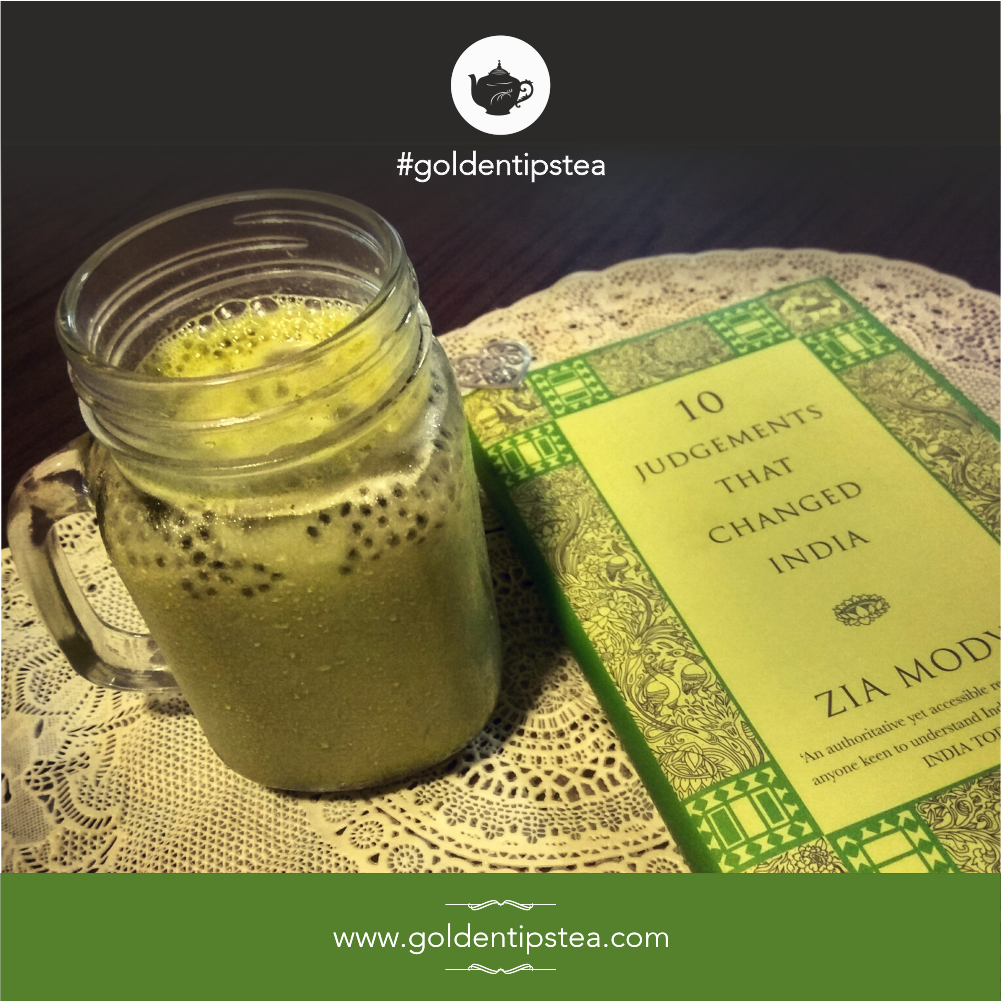 How to Prepare Matcha Iced Tea using finest Golden Tips Matcha Powder?
Ingredients:-
- 1 teaspoon of Golden Tips Matcha powder
- 3 teaspoons honey (or sugar to taste)
- 6 ice cubes 
- 350 ml milk
-  1 tablespoon soaked chia seeds
Method :-
Using a shaker blend the matcha powder with honey or sugar and ice cubes. A thick dark green liquid is prepared. Add milk to this and shake for three minutes to blend the matcha and milk. 
Serve over ice cubes and add soaked chia seeds. 
As the summers have kicked in its time to soothe ourselves with a refreshing drink. Try something new this summer instead of sugar loaded, artificially flavored drinks.  Opt for iced Matcha. It is rich in antioxidants and packed with goodness. Matcha is a Japanese green tea, grown with great care under a shade for few weeks to produce more caffeine and theanine. It is then finely powdered and consumed with milk or water. Matcha is said to be far more beneficial than the regular green tea. 
Recipe by Meghna Bhatia 
 @tea_talker