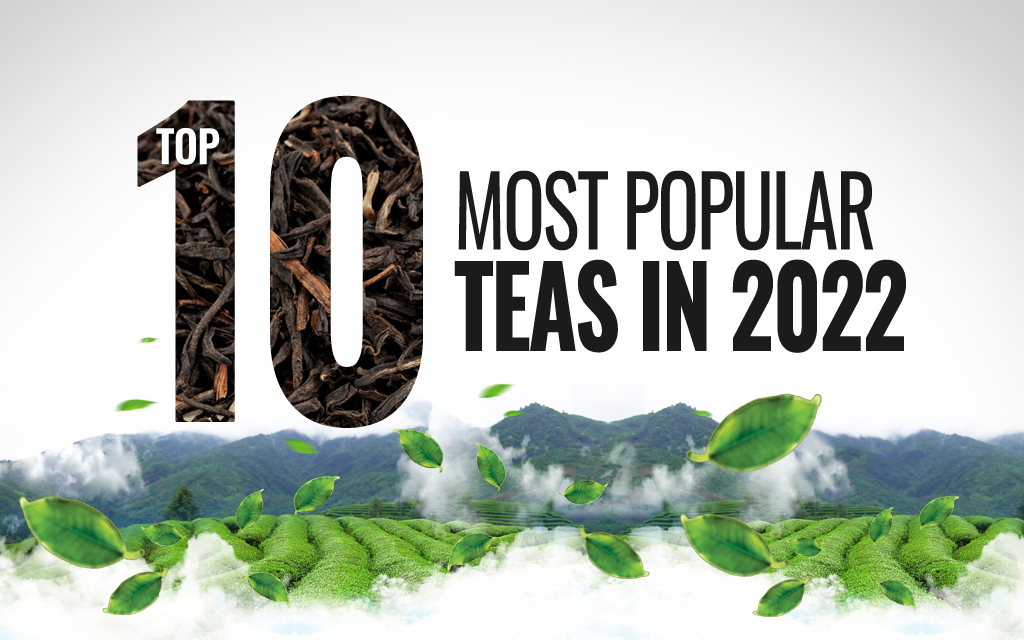 Top 10 Most Popular Teas in 2022
The last year was packed with excitement. People flocked together to witness grand sports events. You may have brewed your favorite tea blend and sat with your family to enjoy the fragrance of spring and rainy summer nights.
Today, we will list down the 10 most popular teas in 2022. These were our customers' top picks, and we urge you to taste at least a few of them to see for yourself what makes them fan favorites.
Saffron Cardamom Exotic Chai
Earning a stellar five-star rating, this is a perfect blend of aromatic Saffron threads, Cardamom, and CTC tea. It has a distinctive taste because of the spices, Saffron and Cardamom.
Cardamom is minty and almost citrusy, while Saffron is floral. More than taste, this exotic chai lowers inflammation, ulcers, heart diseases, and blood pressure. This versatile tea can be prepared Hot or Chilled with or without milk and sweetened it to your liking.
Ginger Mastea - Indian Masala Chai
This is a classic, traditional, and very famous blend. Combining cinnamon, green cardamom, cloves, and dry ginger blended with CTC tea gives it a strong aroma highlighting the woody ginger.
Masala Chai India's Authentic Spiced Tea
True to its namesake, masala chai literally means spiced tea. Its flavor profile is enhanced using cardamom, cinnamon, and cloves blended with strong black tea. Masala chai brings heritage and uniqueness to your taste buds.
Aroma Black & Green Tea Assortment Individual Envelope - Tea Bags
These are the perfect combinations of black and green teas. Get the largest variety available: Earl Grey and Darjeeling Black Tea, Jasmine, Mint, Lemon Green Tea, and English Breakfast Tea.
Darjeeling Full Leaf Pyramid - Tea Bags
A premium and rare blend, these are tea leaves with a flowery aroma, smooth flavor, and a radiant amber color to remind you of Himalayan hills.
Assam Kadak Chai, Spicy Masala Tea Blend
With aromatic spices collected from Assam, this is a unique and classic blend of strong CTC tea. Adding to the aroma and flavor are bay leaves, ginger, clove, cinnamon, and cardamom.
Earl Grey Tea
The most fashionable tea in existence is a blend of full-leaf tea and the oil of Bergamot. Fragrant aroma and refreshing flavor are its strengths.
Earl Grey Green Tea
This version of Earl grey is an unfermented Darjeeling green tea scented with the oil of bergamot. Light in color and subtle in taste, this is a refreshing and fragrant tea.
Lemon Grass Green Tea
A popular herbal tea that's light in color and sweet to taste. It smells less strong than lemon and offers many health benefits.
Pure Green Tea
The other unfermented Darjeeling Green tea on our list that made it to the top 10 in 2022, it is a delicate blend. The pale green beverage is aromatic and light to taste. Available in a brocade cloth bag.
Are you looking for the best teas in the world to gift your loved ones? Golden Tips Tea has the most exotic varieties of tea in the world. Order now!
Are you looking for the best teas in the world to gift your loved ones? Golden Tips Tea has the most exotic varieties of tea in the world. Order now!