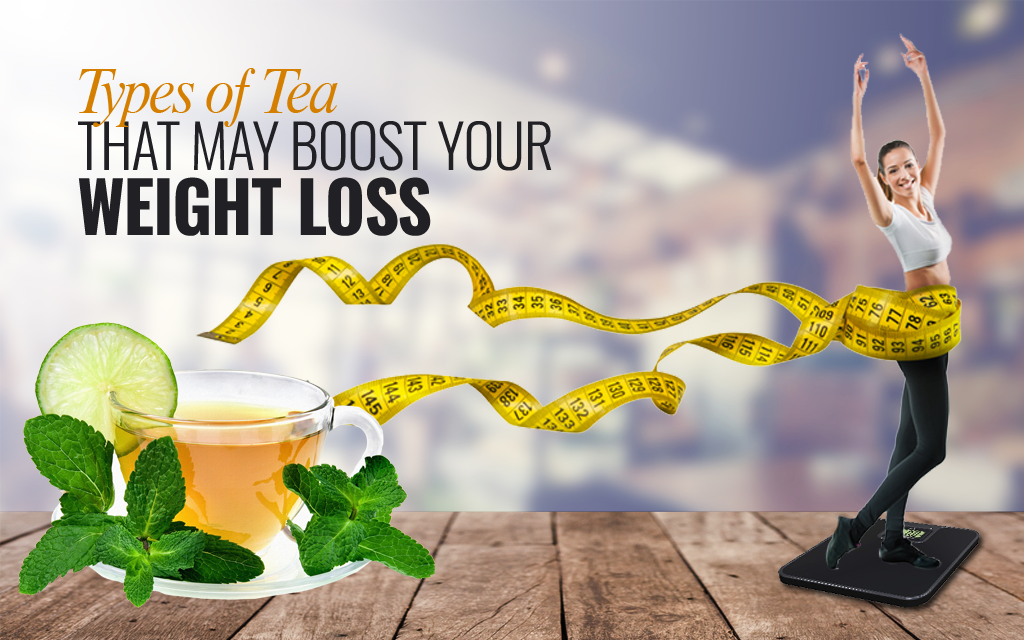 Types of Teas That May Boost Your Weight Loss
Tea is a popular aromatic beverage enjoyed globally. For centuries, humankind has developed deep into the health benefits of teas. However, in modern times, we have more scientific backing to prove the many health benefits of different teas.
Today, we will focus on weight loss and discuss a few different types of teas that may boost your weight loss.
Types of Teas That May Boost Your Weight Loss
Various studies have found that drinking tea may boost weight loss and help fight against stubborn belly fat. Some teas help with weight loss more than others, and here are a few different types of teas for weight loss.
Green Tea
Green tea is the most popular type of tea, which is why it is also the most researched one. It is linked to many demonstrated and proven health benefits. One health benefit is its high effectiveness for weight loss.
This effectiveness is primarily linked to the high catechins content in green tea. This natural antioxidant helps boost your metabolism and increase the burning of fat in the body.
A 2008 study found that those who regularly drank green tea lost an average of 7.3 pounds more than a placebo group over 12 weeks. Similarly, another 12-week study found positive weight loss results for green tea drinkers compared to a control group.
Choices of Green Tea:
Black Tea
Black tea is a more processed and oxidized tea than most other common tea types like green or white tea. Hence, black tea leaves are exposed to the air, which results in greater oxidation.
Flavones are a plant pigment in black tea with antioxidant properties. These flavones have shown weight loss benefits over many years and are believed to be associated with weight loss from black tea.
A 3-month study involving over 100 participants showed that regular consumption of black tea helped significantly increase weight loss compared to the control group drinking caffeine-matched beverages.
Choices of Black Tea:
White Tea
White tea is different from other teas because it is minimally processed and oxidized, mostly harvested at a very young stage of the tea plant's life cycle.
Studies show white tea has a similar catechins content as green tea, which could be why it helps with fat burning and weight loss. However, more research is still needed to find conclusive weight loss results of drinking white tea and its link to catechins.
Choices of White Tea:
Oolong Tea
Oolong teas are partially processed and oxidized, separating them from white and black teas. Research has shown that oolong tea may increase metabolism and fat burning in the body.
One 3-day study of men drinking either water or oolong tea showed that the latter helped increase metabolism and burned an average of 281 calories more. Another 6-week study showed that oolong tea may have helped overweight people reduce weight and body fat.
Choices of Oolong Tea:
Final Thoughts
Increased metabolism, fat burning, and weight loss are all linked to different types of teas, but more conclusive research is still required. Thankfully, such studies are underway, and it won't be long before scientists and researchers prove these health benefits linked to tea drinking.
For now, you should consider the mentioned types of teas for weight loss and try to incorporate them into your daily routine. We recommend choosing the best loose-leaf teas from a trusted vendor like Golden Tips Tea for the best weight loss results.
If you want to learn more about the mentioned types of teas that may boost your weight loss or about the best, most authentic, exclusive loose-leaf teas, please visit our online tea store today.