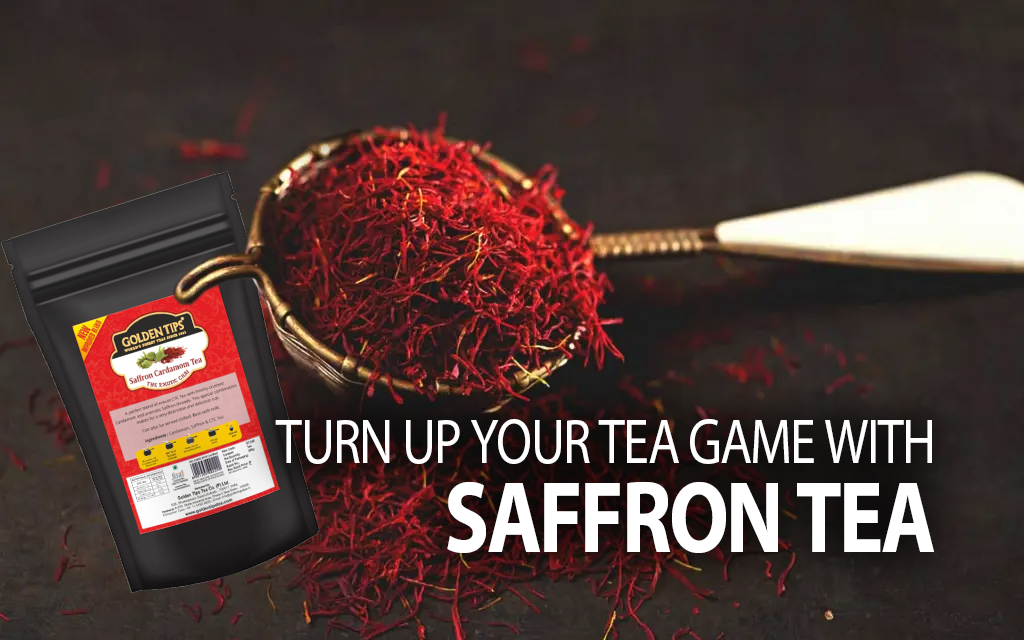 Turn Up Your Tea Game With Saffron Tea: Best Recipe and Tips to Create the Perfect Cup
There is nothing like a cup of hot Saffron tea to lift your mood any time of the day. Saffron tea is a refreshing beverage that is loaded with nutritional properties. It offers soothing and calming effects, ideal for those battling busy work days and stress. 
Saffron tea is easy to make, and the best thing about this tea is that you can create multiple variations with simple tweaks. 
Health Benefits of Saffron Tea
Here are some of the many health benefits of regularly consuming saffron tea:
Helps Reduce Anxiety and Depression 
Saffron tea has been found to have an instant calming and mood-boosting effect on the drinker. Saffron offers antidepressant effects similar to fluoxetine, making it an ideal natural alternative. 
Improves Heart Health 
Saffron contains multiple chemical components that help reduce blood pressure and enhance heart health. An animal study found that saffron reduces blood pressure, triglyceride, and cholesterol levels. A human study also found that saffron may reduce the potential damage to tissues caused by bad cholesterol. 
Enhances Memory 
Saffron has two significant chemicals, crocetin and crocin, that have been found to improve memory and learning functions. An animal study showed improvement in memory issues due to saffron, indicating that saffron might have the power to treat conditions like Parkinson's and Alzheimer's effectively. 
Choices of Saffron Tea
Saffron Cardamom Exotic Chai
View Price
Saffron Kashmiri Kahwa Loose Leaf Green Tea
View Price
Saffron Cardamom Exotic Chai India's Authentic....
View Price
Easy Saffron Tea Recipe 
You can easily make delicious tea using authentic saffron tea leaves. Here are some must-try recipes:
Saffron Tea without Milk 
Ingredients 
Water – ½ liter 
Sugar or honey – 1 tbsp
Saffron leaves – 1 tsp 
Ginger – 1 tsp 
Lemon wedges or slices – 2 
Cinnamon stick – 1 
Mint leaves – as needed
Instructions
Start by heating water in a kettle or pan
Bring it to a boil and add mint leaves, ginger, cinnamon, sugar or honey, lemon slice, and saffron tea leaves
Let the mixture simmer for at least five minutes
Strain and add a lemon slice 
Top with mint leaves and serve hot
Saffron Tea with Milk
Ingredients
Milk – 1 ½ cups
Water – 1 cup 
Saffron leaves – 1 tsp 
Honey or sugar – 2 tsp 
Instructions
Start by bringing water to a boil in a kettle
Add in the saffron leaves, take the kettle off the stove, and steep for at least five minutes
Stir in the sugar or honey until completely dissolved
Strain and pour into a cup
Add in warm milk and mix
Enjoy hot!
Tips and Variations to Make Perfect Saffron Tea
Here are some tips and variations to enjoy saffron tea:
Add in a little bit of orange juice instead of a lemon slice to change the taste 
Use maple syrup or any sweetener instead of honey to add a twist to the tea
Add in some cinnamon, turmeric powder, or rose petals to boost flavor