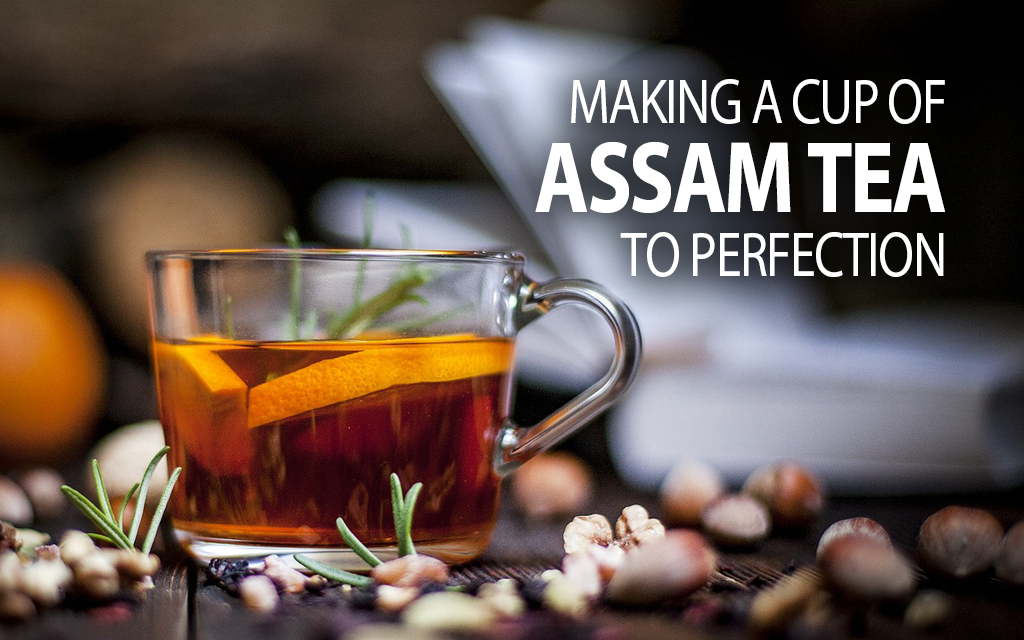 Making a Cup of Assam Tea to Perfection: The Must-Try Assam Tea Recipes
If you are a true tea lover, you know a day cannot start with a delicious, steaming cup of tea. Black teas are among the favorites of many tea drinkers around the world, particularly Assam tea. This black tea is loaded with antioxidants and offers multiple nutritional advantages. 
A cup of Assam tea is a perfect way to start your morning and give you a boost of energy throughout the day. It is great without milk and offers an outstanding base for those who prefer sweetened black tea combined with milk. 
Characteristics of Assam Tea
Assam tea is one of the most popular black teas extracted from camellia sinensis leaves. Since black teas are more oxidized than other teas, Assam tea has an intense flavor with a darker shade. It is known for its rich color, deep aroma, and malty flavor. 
Black teas are loaded with antioxidants, which offer a range of health benefits to the drinker. Human bodies produce free radicals naturally, and a buildup can result in multiple health issues. Antioxidants can neutralize the free radicals to boost bodily functions, like enhanced metabolism, improved digestive system, and increased immunity. 
Therefore, regularly drinking high-quality Assam tea can boost the antioxidants in your body and protect you from multiple health issues. 
Choice of Assam Teas
Masala Chai India's Authentic Spiced Tea
An age-old classic, Masala Chai, literally meaning 'Spiced Tea....
View Price
Assam Tea - Tin Can
A celebratory Tea passionately made from selective leaves....
View Price
Ginger CTC Black Tea
A perfect blend of robust CTC Tea blended expertly with crushed....
View Price
Assam Tea Recipes to Make a Perfect Cup 
Assam tea can be enjoyed in multiple ways, from a steaming hot cup to a cold brew. Here are some delicious Assam black tea recipes you must try:
Assam Tea Recipe Without Milk
Ingredients 
Assam tea leaves – 1½ tsp

Water – 1 cup 
Instructions
Start by boiling water in a kettle. The ideal temperature is 208°F.

Add the Assam tea to a teapot

Pour in the hot water

Cover the pot and let the tea steep for around five minutes

Strain the leaves and transfer them to a cup
Enjoy!
Assam Tea with Milk 
Ingredients 
Assam tea leaves – ½ cup 

Honey or sugar – ½ tsp 

Boiled water – 3 cups 

Heated milk – 1 ½ cups
Instructions
In a teapot, pour the hot water

Toss in the tea leaves and leave it for two minutes to steep 

Strain the leaves 

Stir in honey or sugar until completely dissolved 

Add in the heated milk

Stir well and pour into a cup
1/2 teaspoon of sugar or honey
Assam Tea Cold Brew
Ingredients 
Assam tea leaves – 1 ½ tsp

Water – 1 cup 

Ice – As needed
Instructions
Add the tea leaves to hot water and let it steep for a few minutes

Cover the pot and refrigerate for a few hours

You can also add ice cubes if you want the drink immediately

Serve cold
Assam tea is certainly a must-try for many
tea lovers
. These easy Assam black tea recipes will make your taste buds happy.